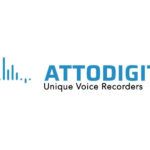 Atto Digital is a tech company that focuses on designing and producing innovative and practical tech products for everyday use. They aim to provide the highest quality products while keeping their prices affordable. They value customer satisfaction and offer lifetime technical support to their customers.
Showing one product:
About Atto Digital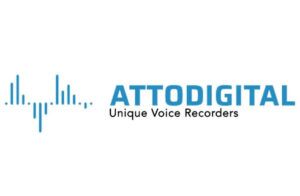 Atto Digital is a technology company that specializes in designing and developing innovative digital products. Founded in 2017, the company is based in Houston, Texas and has a team of experienced engineers and researchers who are passionate about creating high-quality digital devices that exceed customer expectations.
Atto Digital is dedicated to producing unique and practical products that meet the needs of people from all walks of life. The company's products are designed to be user-friendly, reliable, and efficient, and are created with a focus on quality, innovation, and customer satisfaction.
The company's product line includes the TileRec Slim Voice Recorder, which is the world's slimmest voice activated recorder, as well as other digital devices such as cameras, headphones, and power banks. Atto Digital is committed to using eco-friendly materials in its products and has a strong focus on sustainability and reducing its carbon footprint.
Atto Digital provides excellent customer service and technical support, with a response time of 30 minutes to several hours maximum. The company offers lifetime support for its products, ensuring that customers receive the assistance they need throughout the lifespan of their devices.
Atto Digital is committed to continuous improvement and innovation, with a focus on creating cutting-edge technology that makes a difference in people's lives. The company is constantly exploring new ideas and technologies to create products that are both practical and innovative, and is dedicated to maintaining its position as a leader in the digital technology industry.
---