Showing one product:
About Spypoint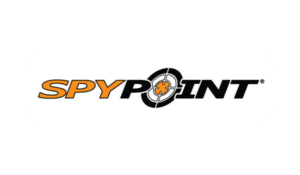 Spypoint is a leading provider of innovative and affordable hunting and outdoor products. The company has been creating cutting-edge technology for hunters and outdoor enthusiasts since 2004. Their range of products includes trail cameras, cellular cameras, action cameras, and other related accessories. Spypoint is committed to providing quality products that are reliable, easy to use, and affordable.
The company's mission is to provide hunters and outdoor enthusiasts with the tools they need to enhance their hunting and outdoor experiences. They are dedicated to creating products that offer innovative features such as wireless connectivity, infrared flash, high-definition video, and more. Spypoint is also committed to sustainability, with many of their products featuring integrated solar panels that reduce the need for disposable batteries.
With a focus on customer satisfaction, Spypoint provides exceptional customer service and support. Their products are backed by a two-year warranty and they offer a 30-day money-back guarantee. Spypoint also provides a free mobile app that allows customers to remotely control and manage their trail cameras from their smartphones or tablets.
With their dedication to innovation, affordability, and sustainability, SPYPOINT is a trusted name in the outdoor and hunting industry.
---