Showing one product:
About Hereta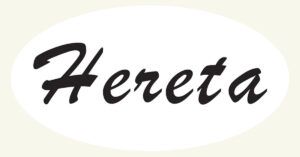 Established in 2012, Shenzhen Hereta Technology Co. Ltd is a reputable manufacturer and exporter specializing in research and development, as well as production of Industrial Gigabit PoE Injector, Ethernet Media Converter, Fiber Converter, Ethernet switch, PDU and other products. With a primary focus on the Monitor Communication field, their products are made using top-quality components, ensuring they are CE, FCC, and ROHS certified and meet the highest industry standards.
With over 120 skilled employees, Hereta Technology boasts an impressive production capacity of up to 0.2 million pieces monthly, a feat that is only possible through their dedication to manufacturing high-quality products. Their top-quality products and competitive prices have earned them a reputation as a trusted and reliable supplier in the industry.
At Hereta Technology, customer satisfaction is of utmost importance. Their goal is to provide high-quality products at reasonable prices while delivering the best after-sales service possible. With this commitment to excellence, Hereta Technology has built a solid reputation for quality, reliability, and affordability in the market, making them the go-to manufacturer and exporter for anyone seeking superior-quality products at competitive prices.
---