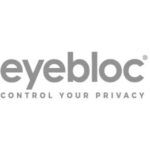 Eyebloc is a company that offers a range of cybersecurity-related products that aim to protect users' privacy and data. Their flagship product is the Nanobloc Universal Webcam Covers, which use nano suction cups to block webcams on any device. The covers are designed to be compatible with almost any device, including laptops, smartphones, tablets, and desktop computers.
Showing all 2 products:
About Eyebloc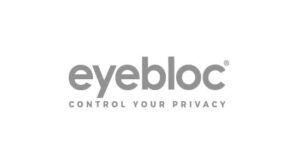 Eyebloc is a cybersecurity company that aims to protect people's privacy and data from hacking. The company specializes in producing webcam covers that can be attached to almost any device, including laptops, PCs, desktop computers, iPads, iPhones, tablets, and other smartphones. The Nanobloc Universal Webcam Covers are Eyebloc's flagship product, which feature a patented design that allows users to quickly enable or disable their cameras.
The company was founded with the mission of preventing unauthorized surveillance, particularly in the digital age where hackers can easily access personal data through cameras. Eyebloc's Nanobloc Universal Webcam Covers are made with nano suction cups that leave no residue or gunk, unlike regular sticker covers that are messy and hard to remove. Additionally, the camera covers are reusable and can be rinsed with water to regain their stickiness.
Eyebloc's products have gained popularity among individuals who are concerned about their privacy and data security. Whether one is working from home or using their device while on the go, Eyebloc offers state-of-the-art cybersecurity solutions that protect their privacy and data. As a company,
Eyebloc is committed to providing its customers with peace of mind in an age where cyber threats are becoming more and more prevalent. With its innovative and user-friendly products, Eyebloc continues to lead the way in the fight against unauthorized surveillance.
---